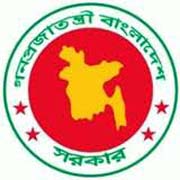 Dhaka, 10 February, Abnews : Bangladesh has earned wide acknowledgment of foreign nations as it overcame a crucial political transition with 29 foreign nations so far congratulating Sheikh Hasina on reelection as the premier after the January 5 polls. In the past one month, the foreign office received the congratulatory messages for the premier from heads of state or government of South and East Asian neighbours, Middle Eastern Muslim nations, and African and Latin American countries and Western allies.
All most every day we are receiving the congratulatory messages from heads of state or government of different countries alongside the international organizations and so far we received such letters of felicitations from 29 countries and 10 organizations, a foreign office spokesman told abnews. He said traditional ally Kuwait and the post-Gaddafi leadership of Libya were among the latest of the countries to greet Sheikh Hasina earlier this week wishing her success in the new tenure while Iran, Egypt and Palestinians were among the other Arab or Middle Eastern nations to congratulate the Bangladesh premier earlier this week.
Organization of Islamic Cooperation (OIC), the forum of Muslim nations, earlier congratulated the premier with its secretary general Iyad Ameen Madani on January 29 in a letter hoped that under her wise and farsighted leadership, the people of Bangladesh will witness broad unity and consolidation in the coming years. He said OIC stood ready to extend all possible support to Bangladesh in its endeavours for political unity, economic progress and social stability. India and China, the two crucial neighbours, were among the first countries to congratulate Sheikh Hasina with their premiers sending messages to her on January 12 and 13 respectively.
Indian Prime Minister Dr Manmohan Singh also called Sheikh Hasina on the phone alongside sending a message of felicitations on her assumption of the office for the second successive tenure and wished her all success in the endeavour to strengthen democratic institutions in Bangladesh. Indian President Pranab Mukherjee also greeted the Bangladesh Prime Minister in another message.
Chinese Premier Li KeQiang on the very next day in a message warmly congratulated her on her assumption of the office for another term after the polls while Chinese Ambassador to Bangladesh Li Jun handed the felicitation letter to Bangladesh's foreign secretary.
The Chinese Premier said he would like to join hands with his Bangladesh counterpart to advance Bangladesh-China comprehensive and cooperative partnership to a new height. On the same day, Vietnam and Cambodia sent letters of felicitations to the Bangladesh premier while the foreign office received identical felicitation letters from other East Asian nations including Malaysia, Indonesia, Brunei, Thailand and South Korea in subsequent days.
The foreign office received the felicitation messages for Sheikh Hasina from heads of state and government including King of Bhutan Jigme Khesar, Afghan President Hamid Karzai, Myanmar President Thein Sein, Sri Lankan President Mahinda Rajapaksa and Chairman of Nepal's Council of Ministers Khil Raj Regmi and Maldivian President Abdulla Yameen Abdul Gayoom.
Within a week after the polls, Russian President Vladimir Putin congratulated Sheikh Hasina while Moscow expressed its readiness to continue its constructive partnership with new Bangladesh government saying Russia confirms that it is ready to continue constructive partnership with a government, which will be formed soon.
The Russian foreign ministry in a statement also regretted that key opposition party in Bangladesh boycotted the parliamentary elections and added We hope that the authorities and the opposition will not go beyond the Constitution in order to ensure stability and strengthen democratic institutions in the country. The United States State Department in a statement on January 14 said the US would Of course work with new government in Bangladesh despite the fact that the January 5 polls which was not well-contested.
Senior British Foreign Office Minister Baroness Sayeeda Warsi in a statement said the 10th parliamentary elections in Bangladesh sees the Awami League return to government though over half of Bangladesh's constituencies uncontested.
Bangladesh is an important partner for the UK and we continue to support its people in their aspirations for a more stable, prosperous, and democratic future, she said. The other countries, which felicitated Sheikh Hasina, were Belarus, Uzbekistan, Kenya, Armenia, Uganda, Seychelles and Serbia.
The international organizations, which greeted were World Trade Organization (WTO), International Organization for Migration (IOM), International Telecommunication Union (ITU), South Asian Association for Regional Co-operation (SAARC), United Nations Conference on Trade and Development (UNCTAD), World Health Organization (WHO), World Intellectual Property Organization (WIPO), World Meteorological Organization (WMO) and Developing Eight or D-8.  But analysts said a crucial success of Bangladesh's foreign diplomacy was to respond quickly to a UN request as Secretary- General Ban Ki-moon called the premier seeking urgent peacekeeping support for the blue helmet mission in troubled South Sudan in the face of an outbreak of fresh ethnic violence in the newly emerged African country.
Abn/Mon-02/National/Desk/MR/Mustafiz/Fatama
রিপোর্ট শেয়ার করুন »