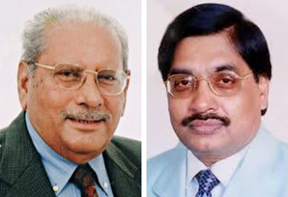 Dhaka, 02 June, Abnews : Court granted bail to Bangladesh Nationalist Party (BNP) two leaders & law maker MK Anwar and Barkatullah Bulu in separate cases filed against them today. The court of Dhaka Metropolitan Session Judge Zahirul Haq granted the bail. Both of them are Members of Parliament (MPs). The move came as a special consideration for helping both of them attend the budget session at the parliament which is going to begin on 3 June.
On Thursday, BNP parliamentary committee submitted a memorandum to the speaker Dr Shirin Sharmin Chowdhury seeking release of detained opposition MPs. Later on Saturday, Chowdhury at a programme in Dhaka requested the court to 'consider' their release.
BNP standing committee member MK Anwar was jailed in a defamation case. He was also accused of inciting communal tension. Meanwhile, BNP Joint Secretary-General Barkatullah Bulu was arrested on 15 May in a bombing and vandalism case.
Abn/Sun-02/Politics/Desk/Liton/Mustafiz/Fatama
রিপোর্ট শেয়ার করুন »