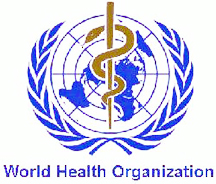 Dhaka, 14 May, Abnews : Some 2.4 billion people, one third of the world's population, will remain without access to improved sanitation in 2015, said a report jointly released by the World Health Organization (WHO) and the United Nations Children's Fund (UNICEF) yesterday.
The report, Progress on Sanitation and Drinking-Water 2013 Update, warned that, at the current rate of progress, the 2015 Millennium Development Goal (MDG) target of halving the proportion of the 1990 population without sanitation would be missed by 8 percent, or half a billion people.
Among the key findings from the latest 2011 data, the report said that about 64 percent of the world's population had access to improved sanitation facilities, an increase of almost 1.9 billion people since 1990.
However, some 2.5 billion people lacked access to an improved sanitation facility. Of these, 761 million used public or shared sanitation facilities and 693 million used facilities that did not meet minimum standards of hygiene, it said.
While UNICEF and WHO announced last year that the MDG drinking water target had been met and surpassed by 2010, the report called for action to accelerate progress in face of the challenge to improve sanitation and reach those in need.
Abn/Tue-01/National/Desk/Mustafiz/Fatama
রিপোর্ট শেয়ার করুন »